Efficiency, precision, power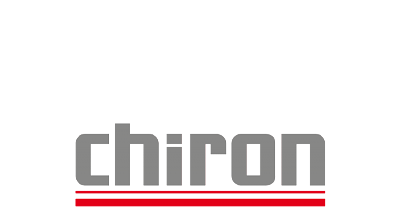 Machine manufacturer CHIRON-WERKE GmbH & CO.KG comes from FR Germany from the state of Baren-Wurttemberg. They produce vertical machining centres, multi-axis machining centres and flexible machining lines. The company's focus is on making machines with high efficiency and precision.
The machines have modular design, so that they can be adapted to the customer wishes and needs. Some of the possible performances are:
1 / 2 / 4

spindle

3 / 4 / 5 osi
Izvedba magazina alata : Korpa (Basket) ili Lanac (Chain)
Sa ili bez okretnog stola
Različite izvedbe vretena
Chiron machines offer
The machines are divided according to the size of the working area, where series 08 has smallest and series 25 largest working area. Machines with "LongBed" and "Pendulum" machining are classified in a special series called Mill.
Innovative technologies
Chiron can boasts with excellence in a variety of technologies, some of wich are: 5-axis machining, multi-spindle machining, LongBed  machining, pendulum machining and automation.
CHIRON "Precision factory"
The new CHIRON "Precision Factory" is buld specifivally for the assembly of the new series of machines that combine productivity and precision I nan unprecedented way. Optimized assembly and logistics procedures also ensure shorter delivery times. The CHIRON precision factory sets the standards for the digital age. With the opening of the new precision factory, CHIRON proves that it is actively facing the challenges of the 21st century. This is because this factory combines best of the machine tool industry in Baden-Wurttemberg: Machines that combine maximum productivity with the highest possible precision and therefore set standard for the digital age.
Want to know more?
Let us present you all the possibilities and special features of CHIRON machines and help you choose the best option for your needs!